You have just downloaded our very useful FastestTube! Congratulations!
Problems with the download? Please use this direct link.
Your download will start shortly
It's for new Opera (15+)
But I use old Opera 12:
How to Install fastestube.crx to the Newest Opera
Step 1
Click the Opera logo and select Extensions: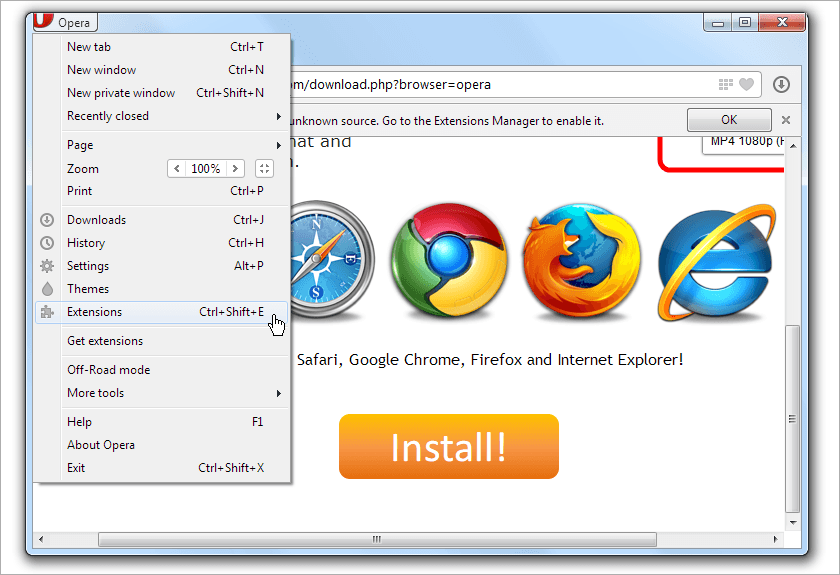 Step 2
Click the Install button: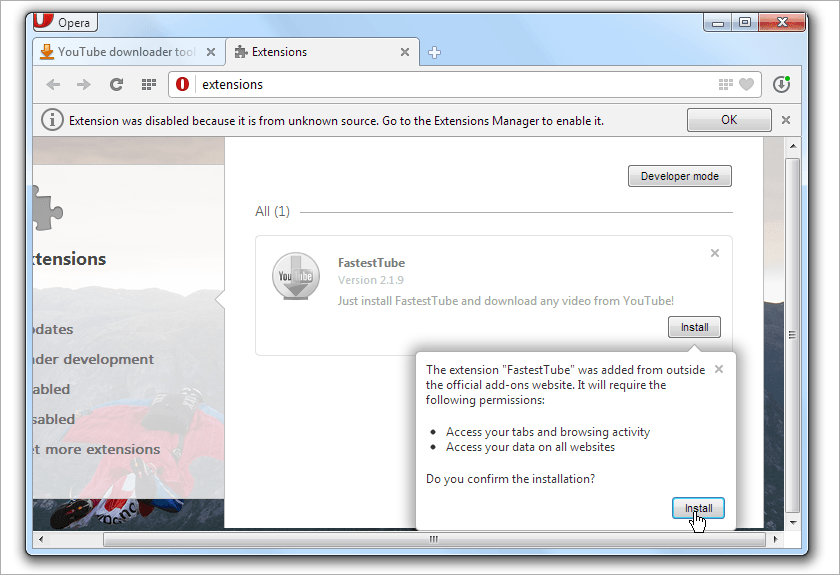 Step 3
Congratulations, FastestTube is successfully installed!